Some nice quotes from the movie New Year's Eve:
And as you all can see, the ball has stopped half way to its perch. It's suspended there to remind us before we pop the champagne and celebrate the New Year, to stop, and reflect on the year that has gone by, to remember both our triumphs and our missteps, our promises made and broken, the times we opened ourselves up to great adventures or closed ourselves down for fear of getting hurt, because that's what New Year's is all about, getting another chance, a chance to forgive. To do better, to do more, to give more, to love more, and to stop worrying about what if… and start embracing what will be. So when that ball drops at midnight, and it will drop, let's remember to be nice to each other, kind to each other, and not just tonight but all year long. (Claire – New Year's Eve movie)
Sometimes it feels like there are so many things in this world we can't control. Earthquakes, floods, reality shows… But it's important to remember the things that we can. Like forgiveness, second chances, fresh starts. Because the one thing that turns the world from the longing place to a beautiful place is love. Love and any of its forms. Love gives us hope… Hope for the New Year. That's what New Year's Eve is to me. Hope and a great party! (Sam – New Year's Eve movie)
The Curious Butterfly wishes you all a Happy New Year with lots of love, happiness and joy!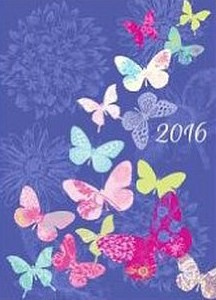 —————————————————–
Liked this? Start 2016 good and like The Curious Butterfly on Facebook too! Thank you!