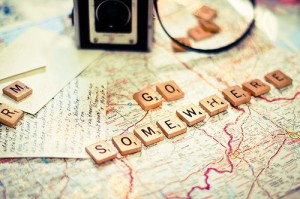 As our working season as tour guides is done, it's time to think about where to go this winter. I know a lot of people travel in the summer months, but it's always nice to dream away and plan new trips, right? Here are a few quotes on traveling that make your mind wander, and I hope that you will follow your wandering mind soon.
"The world is a book and those who do not travel read only one page." ~ Augustine of Hippo
"The journey of a thousand miles begins with a single step." ~ Lao Tzu
"Why do you go away? So that you can come back. So that you can see the place you came from with new eyes and extra colors. And the people there see you differently, too. Coming back to where you started is not the same as never leaving." ~ Terry Pratchett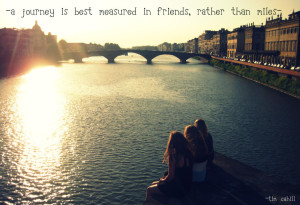 "Wherever you go becomes a part of you somehow." ~ Anita Desai
"Travel brings power and love back into your life." ~ Rumi
"We travel, some of us forever, to seek other states, other lives, other souls." ~ Anaïs Nin
"Though we travel the world over to find the beautiful, we must carry it with us, or we find it not." ~ Ralph Waldo Emerson
"Every dreamer knows that it is entirely possible to be homesick for a place you've never been to, perhaps more homesick than for familiar ground." ~ Judith Thurman
"Travel makes one modest. You see what a tiny place you occupy in the world." ~ Gustave Flaubert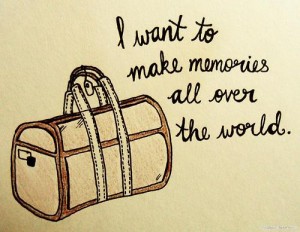 "…because he had no place he could stay in without getting tired of it and because there was nowhere to go but everywhere, keep rolling under the stars…" ~ Jack Kerouac
"I think you travel to search and you come back home to find yourself there." ~ Chimamanda Ngozi Adichie
"There is a kind of magicness about going far away and then coming back all changed." ~ Kate Douglas Wiggin
"One's destination is never a place, but a new way of seeing things." ~ Henry Miller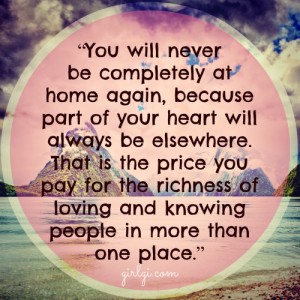 "I wandered everywhere, through cities and countries wide. And everywhere I went, the world was on my side." ~ Roman Payne
"Once you have traveled, the voyage never ends, but is played out over and over again in the quietest chambers. The mind can never break off from the journey." ~ Pat Conroy
"It's funny. When you leave your home and wander really far, you always think, 'I want to go home.' But then you come home, and of course it's not the same. You can't live with it, you can't live away from it. And it seems like from then on there's always this yearning for some place that doesn't exist. I felt that. Still do. I'm never completely at home anywhere." ~ Danzy Senna
"To move, to breathe, to fly, to float,
To gain all while you give,
To roam the roads of lands remote,
To travel is to live." ~ Hans Christian Andersen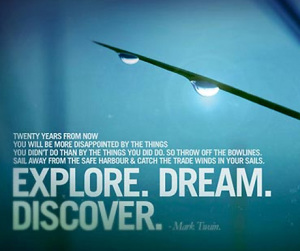 "The very basic core of a man's living spirit is his passion for adventure. The joy of life comes from our encounters with new experiences, and hence there is no greater joy than to have an endlessly changing horizon, for each day to have a new and different sun." ~ Christopher McCandless
"We live in a wonderful world that is full of beauty, charm and adventure. There is no end to the adventures we can have if only we seek them with our eyes open." ~ Jawaharlal Nehru
"Once the travel bug bites there is no known antidote, and I know that I shall be happily infected until the end of my life" ~ Michael Palin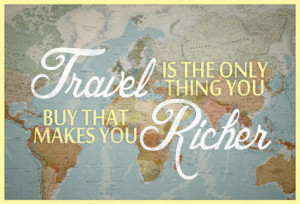 "She is free in her wildness, she is a wanderess, a drop of free water. She knows nothing of borders and cares nothing for rules or customs. 'Time' for her isn't something to fight against. Her life flows clean, with passion, like fresh water." ~ Roman Payne
So, whether it's a beach holiday, or some far away backpacking: where is your next trip taking you? Where was your last trip to? What is your favorite travel memory?
—————————————————–
Liked this post? Don't forget to like The Curious Butterfly on Facebook too! Thank you!